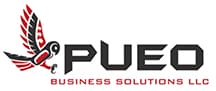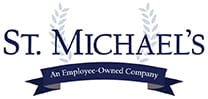 Pueo-St. Michael's Joint Venture
The Pueo-St. Michael's Joint Venture is an SBA approved All Small Mentor-Protégé Program (ASMPP) 8 (a) Joint Venture between Pueo Business Solutions LLC (protégé) and St. Michael's Inc (mentor).
The Joint Venture was established to pull the resources and unique capabilities to respond to various government opportunities. St. Michael's specializes in defense financial management as well as back office support while Pueo offers IT Services and Cyber Security.
Together, we are able to offer more comprehensive solutions to government agencies for their requirements. We are committed to serving our clients to the highest degree of excellence.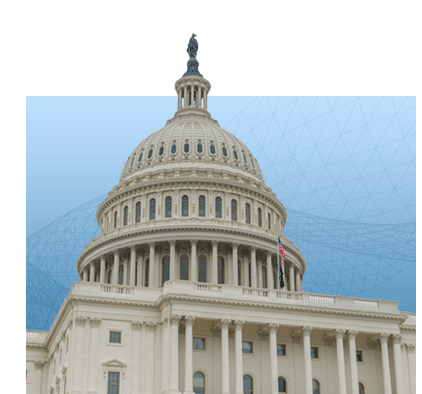 Pueo Business Solutions is committed to delivering differentiating customer value through innovation, education and expertise. We hold a Top-Secret FCL and the following social economic designations: SBA 8(a), Service-Disabled Veteran Owned Small Business (SDVOSB), and Small-Disadvantaged Business. We do so by delivering immediate client value through the following areas:
Artificial Intelligence/Machine Learning
Business Intelligence
Cyber + Physical Security
IT Support
Certificates / Associations:
CMMI Service Level 3
CMMC Level 3
Native American Contracting Association Member
ISO 27001
ISO 9001:2015
ISO 20000
St. Michael's assists the Military, IC, and Other Defense Agencies in becoming successful through business process re-engineering and alignment of processes with systems/data with a focus on:
Audit Sustainment
Financial Management and Accounting
Program Management
Back Office Support
Pueo
NAMESAKE
The company name "Pueo" translates to owl in Hawaiian and is intended to convey company culture – wisdom and guardianship. The pueo is one of the various physical forms assumed by ʻaumākua (ancestor spirits) in Hawaiian culture. In Hawaiian culture ʻaumākua act as guardians to their families, guide, and protect them – not unlike the important role of management consultants to their clients. Often depicted with graduation caps and famed in the classic children's story "Winnie the Pooh" the owl is an iconic representation of wisdom and knowledge. Critical to Pueo Business Solutions is their reliance upon knowledge gained through study, experience, and application.
WHO WE SERVE
Pueo's target market is the Department of Defense and Intelligence Community where our team maintains a broad network of government and business relationships and are keenly aware of its decision-making strengths, weaknesses, opportunities, and threats. While this target market is ideal for Pueo's assigned business designations, we also seek to diversify work across the Federal and commercial work spaces.
COMPANY OVERVIEW
Pueo Business Solutions (Pueo) was founded by a select team of government and business executives to bridge the gap for clients who seek to optimize scarce resources. Pueo's value proposition lies in rapidly pioneering unique enterprise optimization solutions to inform, measure, and defend critical decisions with meaningful results. Every Pueo solution renders technologies, customer learning solutions, and proven experts. Our capability library maintains proprietary, re-usable, and customizable tools and frameworks for rapid delivery. Through extensive research, we maintain supporting data and documented standards against which our solutions establish insight, alignment, and compatibility. These artifacts allow Pueo to deliver immediate client value. ​
St. Michael's Inc.
NAMESAKE
Our company's founder was a U.S. Army Paratrooper, a member of The St. Michael's Airborne Association, and master parachutist. St. Michael the Archangel is the patron saint of paratroopers and a symbol of strength and honor, the very character traits that portray our company's commitment to clients.
WHO WE SERVE
St. Michael's is singularly focused on providing financial management and related services to the Military, IC, and Other Defense Agencies. Our current clients being NGA, USSOCOM, USCG, Army, DHRA, and DIA.
COMPANY OVERVIEW
St. Michael's Inc. was founded in 2006, and since then we have gained experience and proven our ability to work with federal agencies to improve their results in business process areas. Our first project was to assist a Defense agency in transitioning from a legacy accounting system to an Enterprise Resource Planning (ERP) system. This project started with one subject matter expert (SME) and a commitment to the client's success. Our ability to provide outstanding resources and create value for the customer allowed St. Michael's to expand the project to several people. We are still supporting that customer today, which is a testament to the value that we create and the level of customer satisfaction we strive to achieve.
We are still a small company, which allows us to provide tailored, specific solutions to meet vital customer requirements. We focus on making our customers successful, and recognize our company exists because we produce results for our clients. As we have grown, we have also added capabilities and contracting vehicles. We are available to be contracted on the GSA Professional Services Schedule (PSS), as well as several agency-specific indefinite delivery/indefinite quantity (ID/IQ) contract vehicles.
We are meeting a vital need for customers: assisting them with realizing a more efficient agency while receiving small business contracting credit. St. Michael's is a Service Disabled Veteran Owned Small Business (SDVOSB) who understands government agencies' culture, challenges, and goals. Our priority is to meet and exceed the requirements of our customers to help them achieve their goals.

NAICS Codes within Pueo's SBA-Approved 1010C:
518210 – Data Processing, Hosting, & Related Services
541330 – Engineering Services
541430 – Graphic Design Services
541511 – Custom Computer Programming Services
541512 – Computer Systems Design Services
541513 – Computer Facilities Management
541519 – Other Computer Related Services
541611 – Administrative Management & Consulting Services
541612 – Human Resources Consulting Services
541613 – Marketing Consulting Services
541614 – Process, Physical Distribution, and Logistics Consulting Services
541618 – Other Management Consulting Services
541690 – Other Scientific and Technical Consulting Services
541820 – Public Relations Agencies
541990 – All Other Professional, Scientific, and Technical Services
561311 – Employment Placement Agencies
561312 – Executive Search Services
561499 – All Other Business Support Services
561621 – Security Systems Services
561990 – All Other Support Services
611430 – Professional and Management Development
611710 - Educational Support Services
St. Michael's Primary NAICS Codes:
541211 – Offices of Certified Public Accountants
541219 – Other Accounting Services
541330 – Engineering Services
541330 – Military and Aerospace Equipment and Military Weapons
541330 – Contracts and Subcontracts for Engineering Services Awarded Under the National Energy Policy Act of 1992
541330 – Marine Engineering and Naval Architecture
541512 – Computer Systems Design Services
541519 – Other Computer Related Services
541519 – Information Technology Value Added Resellers
541611 – Administrative Management and General Management Consulting Services
541612 – Human Resources Consulting Services
541613 – Marketing Consulting Services
541614 – Process, Physical Distribution, and Logistics Consulting Services
541618 – Other Management Consulting Services
541990 – All Other Professional, Scientific, and Technical Services